Why I Blog
September 15, 2013 in Blog, Coffee, Link Up by life4boys
So, you may have noticed I have been "gone" awhile.
Like, an unusually long amount of time.
No words would pour from me to my keyboard to my screen to you.  I think you all know I am busy (hello, football season! My boys! Life!) but I have seriously been stuck.  This is highly unusual for me.  Even facebook and twitter – nothing much of anything.
Then this link up was brought to my attention.  And what is the theme for this week?  Why I blog.
Hello, blog world…this was a GREAT assignment to get me back into blogging!
So, without further ado, let me introduce you to people I do not know via a blog link up I didn't know existed (the blogging community rocks. The end.)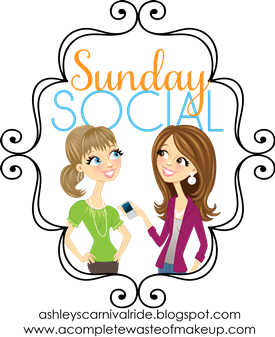 What is the name of your blog?
Life With Four Boys…Coffee Please.
Obviously.
Want to know how I named my blog?  Over countless cups of coffee!  This was the hardest decision, seriously, like naming a child.  A child that then branded you forever.   I didn't want it to sound like I was complaining about my boys, the "four boys" gets peoples attention anyhow and it's usually followed with "How do you do it?"  But it's just my life, I don't know how I do it.  We just do.  But I do have this thing about coffee….and the name was born.
Then I made the gigantic huge leap (for me) to get my own email.  Not a family email as we had always had, but my own.  So my email became lifewithfourboys.  Do you know what a pain in the butt it is to fill that out all the time?
And do you have any idea at all how many conversations and laughs it has received?
Great decision. Seriously.  Great.
What do you love most about blogging?
When I switched from blogger to wordpress a few months ago, I was surprised to see the posts I had totally forgotten about.  For forever, my boys growing up – those precious moments I was sure I would totally remember and have totally forgotten – are here.  That's beautiful to me.
And then I get to share it all with you!
But the thing that surprised me the most, the thing that bloggers understand and I find just beautiful, is the friendships I have made.  That my family has made.  Hello people, I left my family and flew to the other end of the country to visit my blogging friend Becca.  And I'd do it again in an instant.  The blogging community is real and a beautiful thing.  I really cannot stress this enough.
Why did you start blogging?
I started blogging because Sue told me to.
Seriously.
She told me I would be great at blogging as we were sitting in McDonald's one afternoon letting Lauren and S3 and S4 scream their heads off in the annoyingly echoing playland.  I assured her I had NOTHING to blog about.
But here's the deal, I was sending emails out regularly to all my family and close friends telling them some ridiculous thing that had happened to us.  THAT was blogging, I just didn't realize it yet.  My dad had the genius idea to begin printing them off the computer and saving them.  I hope he still has them saved because that thought never once occurred to me.  I was still blissfully believing I would remember all that happened with my children in my sleep deprived state.
What is something you would want to tell someone just starting out in the blogging world?
This question stumped me for a bit.
Well, I instantly thought of Becca.  If you want to be a professional blogger, look at Becca.  That girl knows blogging.
But it depends what you want to get out of blogging…I decided I would just share the funny things that happened while raising these boys.  Sometimes when things seemed overwhelming, I would try to think of how it could be looked at with a funny bend and my post was made.  I enjoy writing, I always have, so that's all I looked for my blog to do.  But then it grew into something a little bit more.
It has overwhelmed me and humbled me the people who have been touched by the stories I have shared.
Your blog also changes and you have to know that going in and you have to be able to accept it and roll with it or you loose it.
I'm getting there.
When I started blogging, my boys were young and had no clue I was telling stories about them.  Then they did know Mama was a blogger and they thought it was super cool.  And even still, they think it's cool (thank goodness).  But now their friends are reading it – some of them don't miss a post – and I am honored by that and still attempting to keep in mind "In any way at all, could this embarrass them?"  If it can, I don't want to post it.
Blogging kids are a different breed too.  This was unexpected and cracks me up still.  They know when Mama's brain is already writing a post.  Something random will happen and they'll just say "This is a blog, isn't it?"  I'll be taking a photo and they'll arrange it to look even better for the post.  I'm not going to lie, my boys rock when it comes to supporting Mama's blog about them.
That said, I also have the "Please please please do NOT put this on the blog!" pleas from the boys.
And, when trying to take a photo for no other reason than taking a photo, I get the whole "Run! Hide! Mama is going to put this on the blog!  No?  Then on facebook! No?  Then on twitter! No?  You just want my photo just because? Oh."  But then, of course, the moment is gone.  But these boys fully understand as well that anything that what is posted can come back to you somehow.
Like when you are checking out at the grocery store and some one glances at you, turns away, looks back and suddenly gets all excited and gushes, "Oh my gosh!  It's you!  And your boys!  Oh!  I love your blog!"
That's a little eerie.  Awesome, don't get me wrong.  But eerie.  And it's always seems to be on one of those days when you are just hoping to get out of the store alive because you have just have had it up to here.
Once Jake went in to a fast food restaurant and the lady there knew so much about us that he was afraid it was a family friend or relative he couldn't place (and my husband knows every relative, seriously, and remembers tons of people (and their names! I am awful with names!) and talks with strangers who leave as friends regularly).  When he couldn't place this person at all, it drove him a little batty.  We finally pegged it down though, she was a regular reader of the blog.
I am struggling to know what to share and what not to share anymore.  I feel I have done well with honoring my boys, but I'm struggling with what else to say.
Here is a secret – I am pretty boring without my boys.
Becca just wrote about this very subject this week, ironically, on the very day I wrote this post.  We didn't even know it.
If you blog, you need to be prepared for a the effect it can have on your family.  And for the criticism.  Cuz you can get some serious mud (and worse) thrown at you.  Be prepared and think on how you are going to deal with it and even if you want to deal with it.
Me?  I am still going to blog about my boys.  I am just being much more aware of what it is I'll post.
Biggest blogging learning experience you've had?
The biggest thing I have learned is that I thought blogging was typing out stories of my family.  The end.
It's so very very very much more than that.
Switching to wordpress opened my eyes to the world I am proudly a part of and had NO IDEA how it worked.  Okay, I knew a little.  But not much.  With blogging, always try to be learning.  Always.
Three blogs you love.
Just three????
Ugh.
Becca, of course, at My Crazy Good Life.
I can, at any moment, get sucked into the Farmer's Wife blog and just not leave.  I do honestly believe I have read every post.  I will sit and just catch up on her posts if I haven't read them in awhile (like I did last Sunday night.  And she had just done a blog challenge where she was posting every single day.  That was a lot of catching up!  Totally worth it. )  Visit my dear friend The Farmer's Wife at Cohagen Chronicles. (And it's football season! Just her Hail Mary team is worth you reading her bog…not to mention the cows, food, kiddos, farmer, kittens…oh, just read it.)
Because I died laughing at football practice when reading Big Mama's first day of school lunch saga, I'll add Melanie from Big Mama as my third.
But please know, there are a lot more blogs out there that I love than just these three!
I hope you enjoyed reading about Why I Blog.  It was a fun link up to do!  New to my blog?  Leave me a comment so I can come visit you!  Thanks for reading!